What?! It's Monday already??
After an absolutely spectacular weekend – of straight sunshine, no rain! – I am absolutely NOT ready to be back in a weekday frame of mind. And so, I declare today a Monday Funday…complete with a smorgasboard of fun/funny wedding pics for your viewing pleasure.  Highly doubt these photos made it into the wedding album, but hopefully they bring a smile to your face as we kick off this brand new week!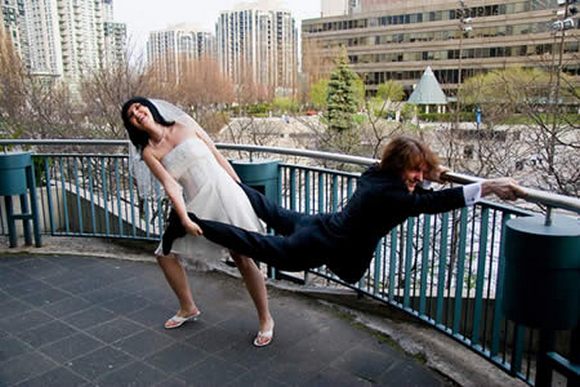 From Chill Out Point
Via Junebug Weddings
For every bride and every bridesmaid who has helped the bride in the restroom – no easy feat!
Found at Picfolio
Love this! Found at Soundtrack to I Do
Via Offbeat Bride
Slightly freaky yet awesome. From The Chive
Cute idea if you happen to have a bale of hay laying around! Via The Berry
Adorable family photo, from Pinterest
Superhero groomsmen! Fun yet subtle. Found at After Yes Weddings