Pullin' everything out to "Deck the Halls" and noticed I have quite the collection of glittery goodness!  Don't let anyone tell you different… GLITTER IS GOOD. (Unless it's in your eye.)
It sparkles, and shimmers. Glistens and gleams.  Glitter is FAB. End of story.
So FAB that it inspired today's post.  I thought I'd share my love of sparkly stuff and show you some gorgeous ways you could add a little glitter glam to your next event.
Let's start with invitations. Glitter envelopes?  YES PLEASE!!!
visit The Sweetest Occasion for a great envelope liner tutorial.  Much easier than you think!!
image via Beauty Moves Me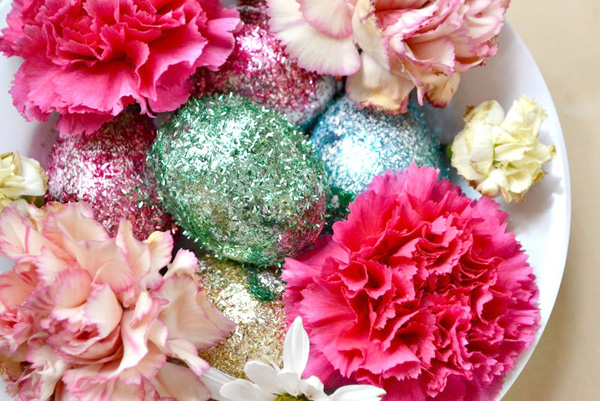 Pair up pretty things.
Flowers and sparkle are a match made in heaven. So many ways to partner them up. Get creative and make something spectacular.
via She Knows Holidays & Seasons
Dress up candles by giving them some sparkle.  Glittered candles look awesome when lit!
via Martha Stewart
A sparkly tablecloth.  Enough said.
via Ryan's Pearl
Say it with sparkle!  This glitter garland is a simple way to add some shimmer to your decor.
via Shelterness
These shimmery sweets may be too pretty to eat.
Shiny shoes make me smile!
A  sequin dress?  I want one!
via The Style Room
Well, what do you think?  How would you add some sparkle to a wedding, shower or soiree?
Sparkle, Shine & be oh-so-Fine,
♥ Heather