Now, we've talked stamps before here in Libby Land  ( see here and here ) … but NEVER quite like this!!
I was Etsy-ing… YES, it IS a word… and I came across these little babies:
Personalized face stamps  sold by lilimandrill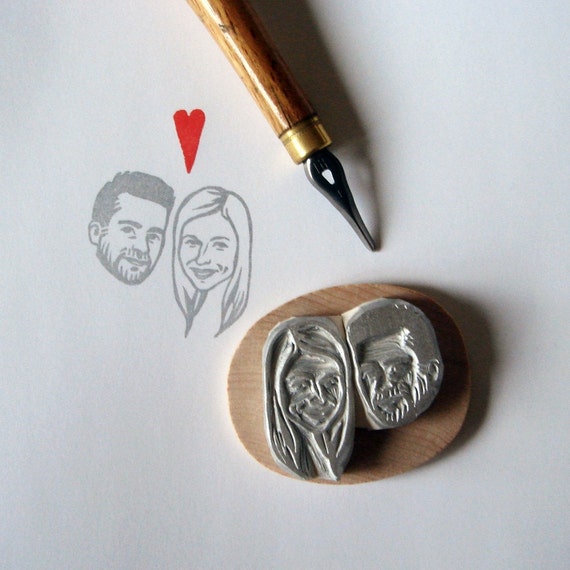 Seriously, how fun would it be to stamp your face on the back of your Save the Dates, shower invites, programs, favor tags, thank yous or every single post-it pack in the office?!
How about giving them as an adorable wedding or anniversary gift?  Really… who wouldn't want one of these??
I know I do!!!!  Where would you stamp yours??