I was doing my usual blog browsing and found such a fun engagement session on The Knot.  That my dear readers is what inspired today's post. I'm a fun loving kinda gal so the following aren't too serious but super cute and guaranteed to make you smile.  I love how untraditional these are and you can tell that these couples have a BLAST!    So here we go…. Some FUN engagement shoot inspiration!
Let's start with the fab photos that inspired me…
I think they crossed the line… Way TOO MUCH FUN is being had!!  I just LOVE this… and how cute would their Save the Dates be??
Photos from The Knot
How creative!  Anyone could do this.  You could set up any theme and have some photos to smile at for a lifetime.
Found at The Kissing Tree
Balloons are a popular engagement session prop but I like the spin this couple took.  Super cute you guys!
found at Ashley Baber Weddings
How could you not love this.  The couple must be a blast.  Be sure to check out the rest of their engagement session… Too cute to miss.
found at Nightingale Photography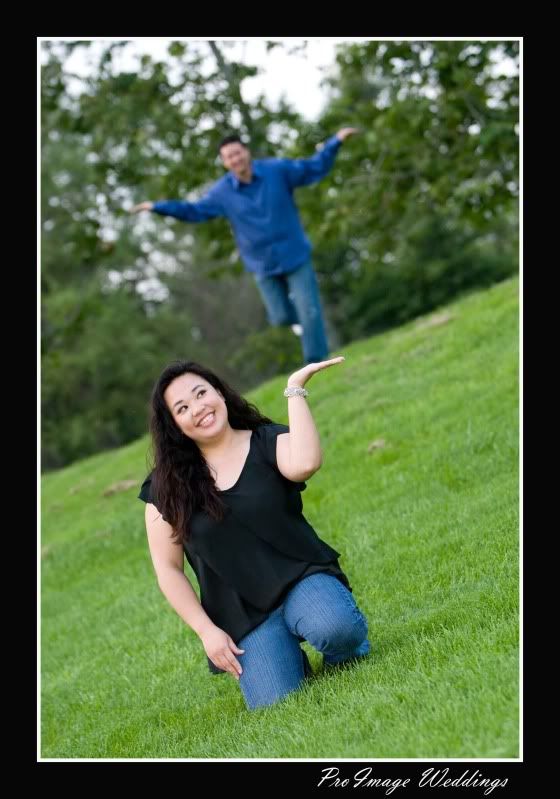 I enjoy a good'ole photography trick.  You could have anyone in the palm of your hand
found at ProImage Weddings
How cute is this engagement photo.  Perfect for an Autumnal affair.
found at Michelle Lindsay Photography
Who doesn't love a carnival?  This e-shoot is playful and one to remember.
found at True Expression Photography
This couple must like to have a good time!
found at Courtney Goldman
Ahhh… this photo was definitely worth the chase!  Cute idea!
Found at Dave and Charlotte
A fabulously fun engagement photo is just a phone call away!
found at Weddingbee
Silly silly silly… and I'm not talking about the string!
found at Love Shack Photo
Shadow play… an engagement shoot must!
found at Miller + Miller
AYKM?  A Charlie Chaplin inspired shoot.  How cute!
found at Ruffled
Put an image like this on a Save the Date, and no one will forget it!
found at Luster Studios
This couple was totally thinking outside the box.  But for a unique and special photo session you have to!
found at Cake and Pictures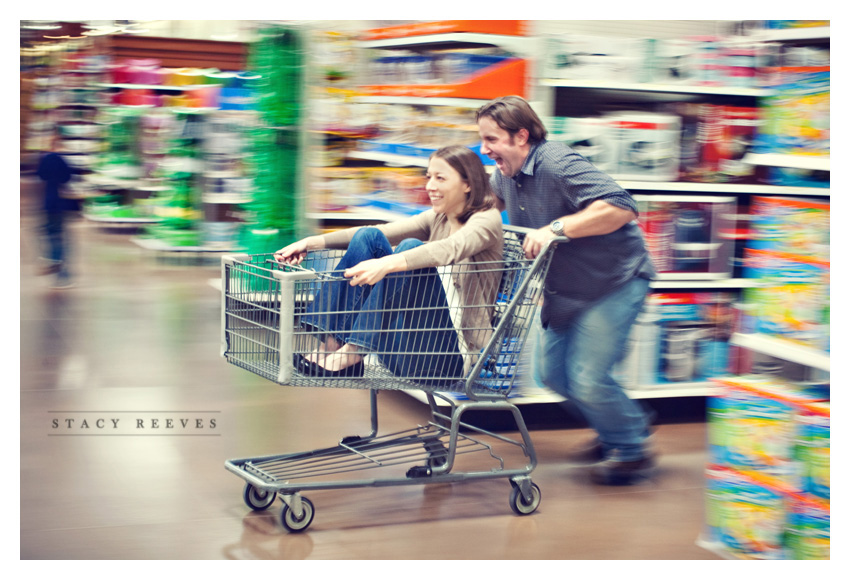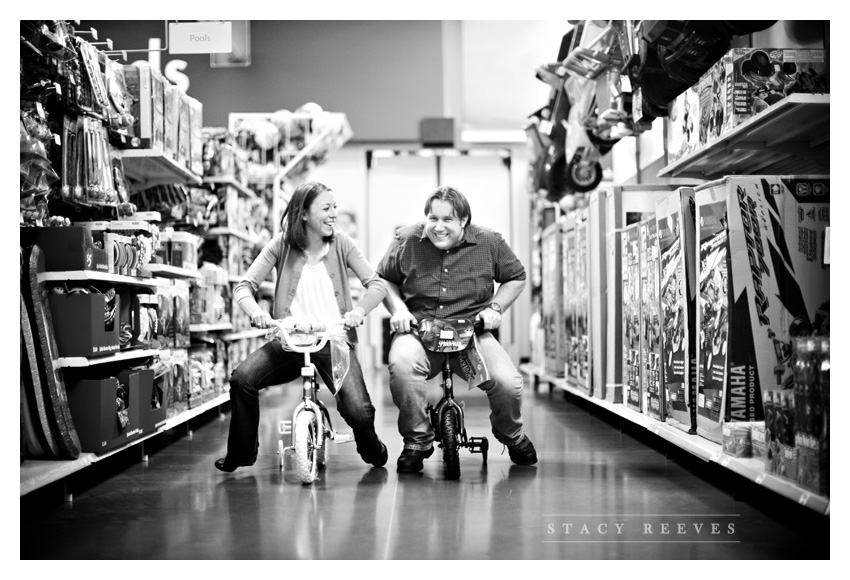 Attention Wal Mart shoppers there's an e-shoot in aisle two.
found at Stacy Reeves
Chin heads get me every time!  Although they aren't romantic… They are funny!!
found at Weddingbycolor
Want some clean fresh fun?  Have your engagement session in a laundry mat.  I love everything about this e-shoot.  Be sure to check out the rest of the photos.  They were all so cute I had a hard time deciding which to post! 
found at The Unbride