I am an Etsy fiend!  THERE, I said it!!
If you aren't familiar, Etsy is a marketplace for homemade and vintage items. I L.O.V.E.  both, so I am always over there OHHing and AHHing.  There is soooo much to be admired.  I spend at least an hour a week, browsing around.  I just can't help myself!!!  The gorgeous handmade items blow me away!  People are SOOO talented!! And being the DIYer I am, I appreciate anything made by hand!!
In order to make my online window shopping seem a little less crazy, I thought it would be fun to share some of my finds here.  If I do that, my item browsing doesn't seem as much as an obsession as it does… "research".  Well that's what I'll tell my husband anyway!!
For my first edition of what I'm calling, 5 Etsy Faves, I "researched" ring pillows! Well, not actually "pillows" because the are a bit too traditional for my taste, but ring pillow alternatives.   I gotta tell you there are so many AHdorable options it was difficult to narrow my favorites down.  BUT I did it and here they are…..
#5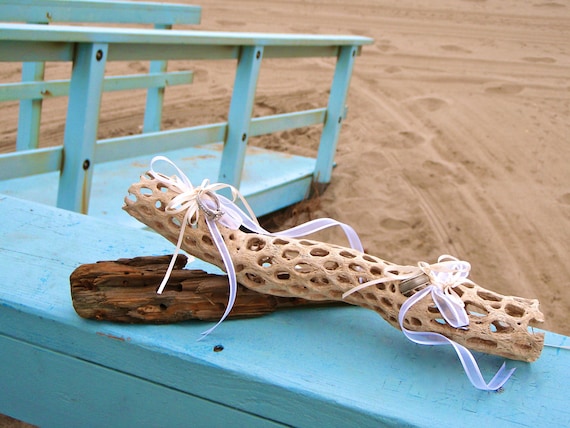 An adorable beach wood ring pillow is perfect for a beach wedding!
via Etsy Shop: World of Wonder
#4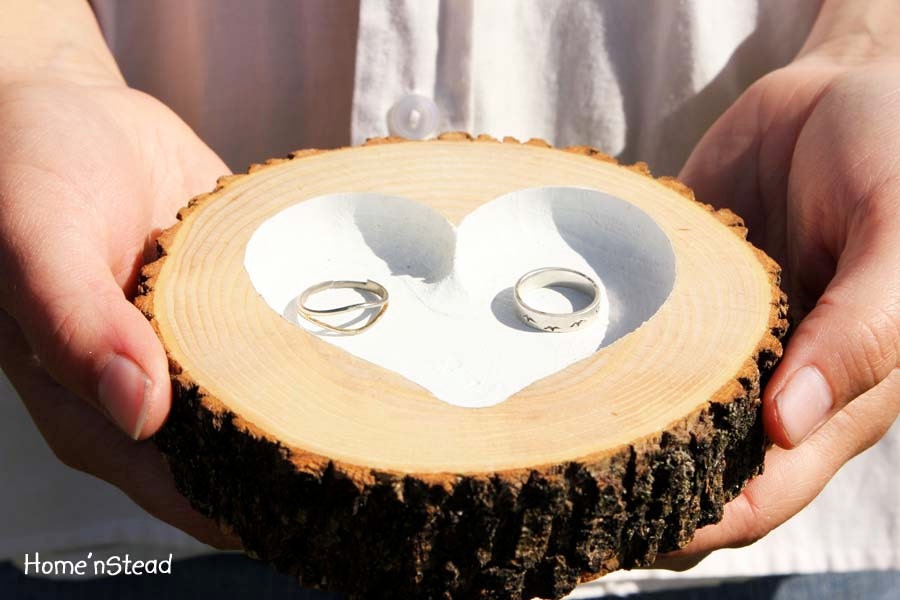 Hello, adorable wooden ring bearer option!
via Etsy Shop: Home'n Stead
#3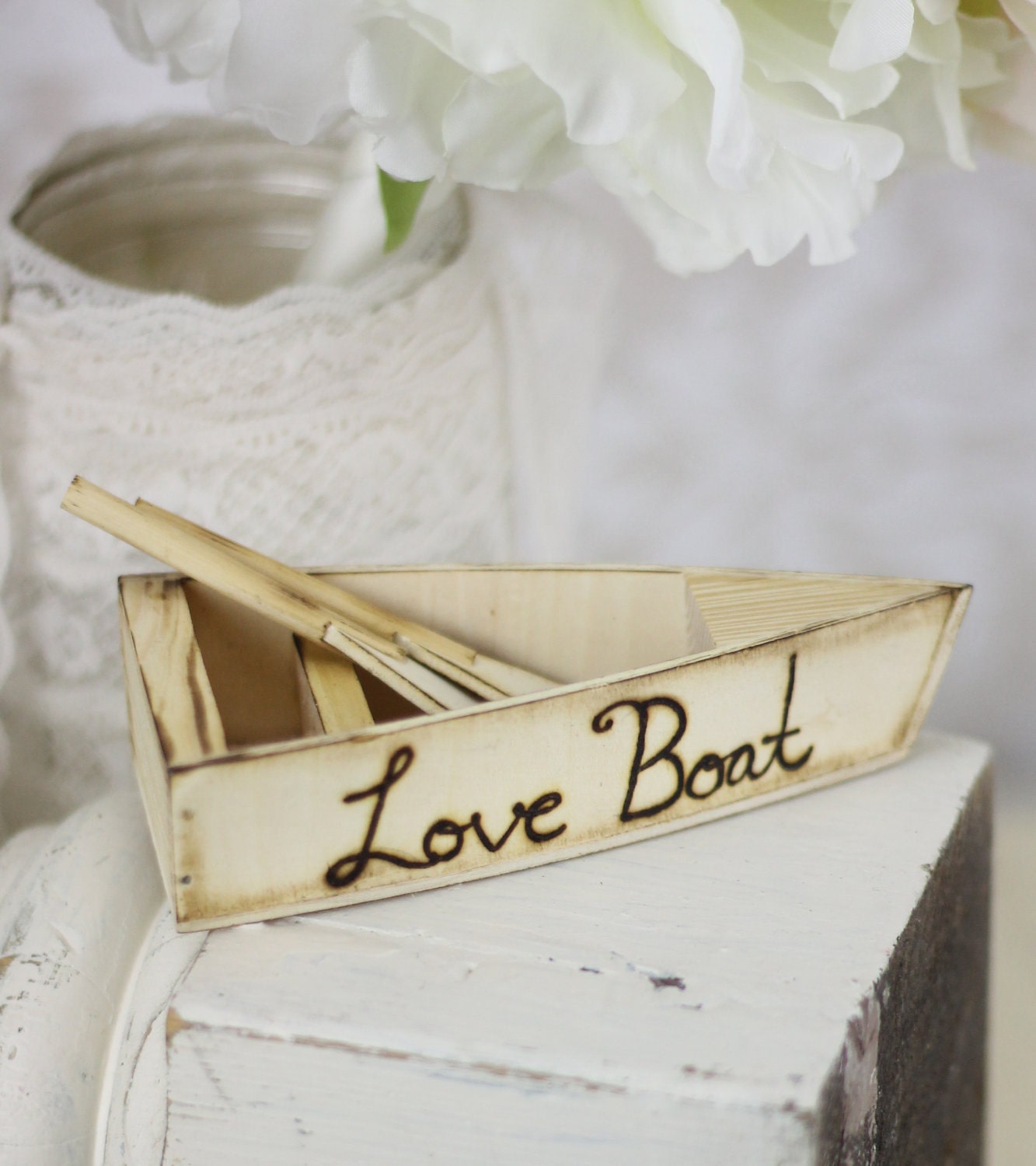 The LOVE BOAT!!
via Etsy Shop: BraggingBags
#2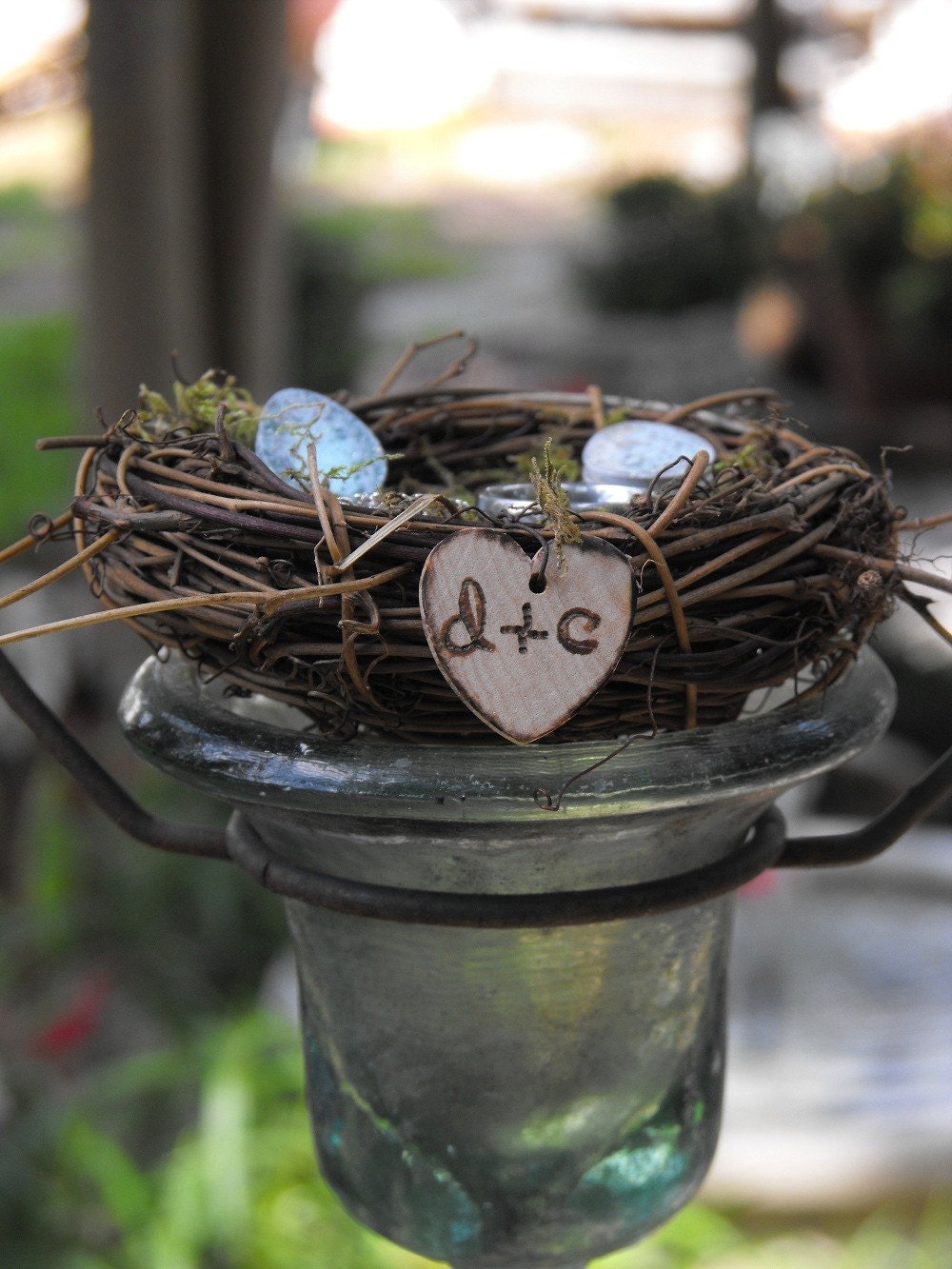 This sweet little nest would be ideal for any rustic woodsy wedding.
via Etsy Shop:  Hans Creations
#1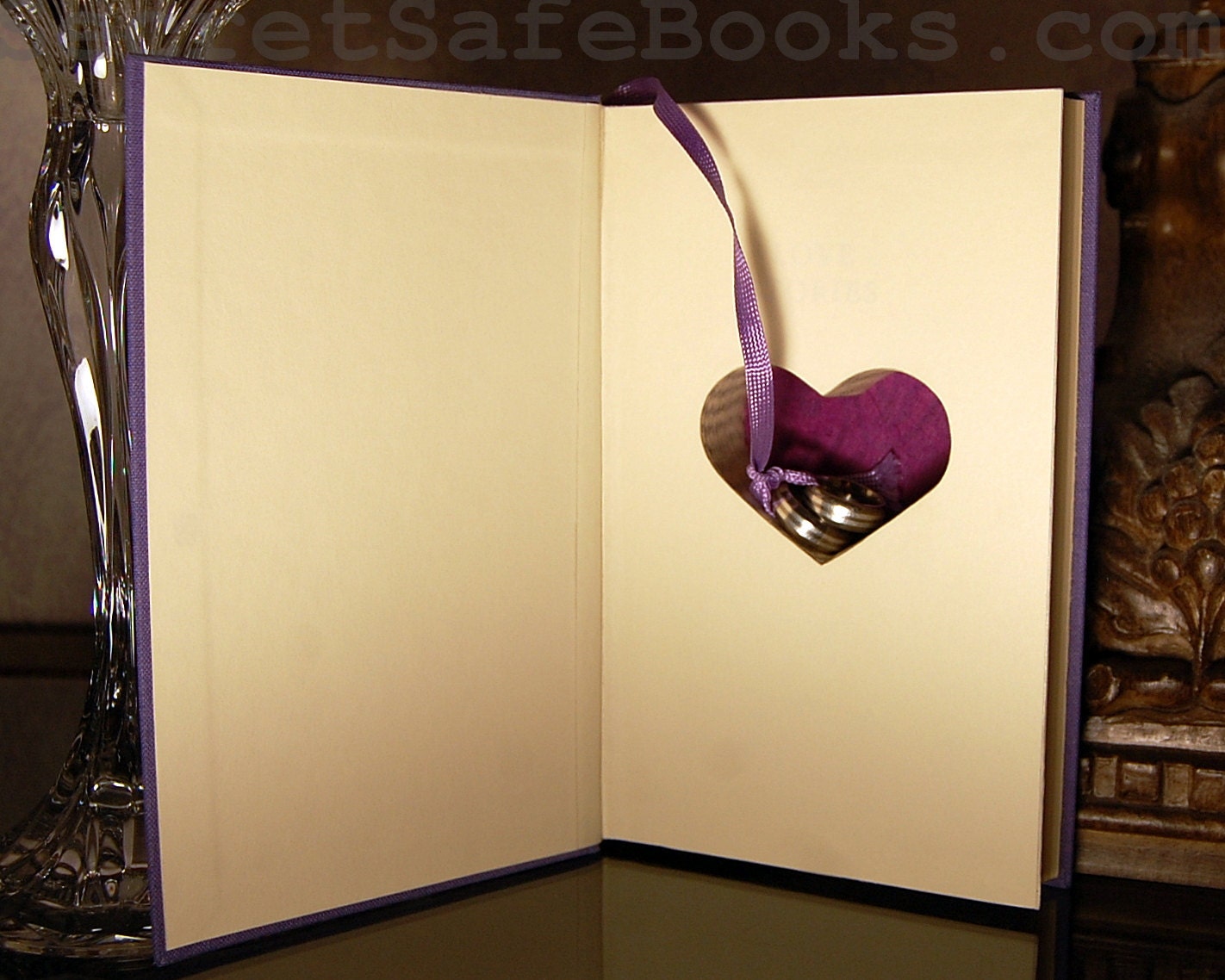 This book is an awesome ring pillow idea. I adore the heart-shaped cut out for the rings to sit.  SOOO cute!!
via Etsy Shop: Secret Safe Books
Well, there ya have it… MY 5 Etsy faves.  Do YOU have an Etsy favorite I didn't feature here?  How about an item you'd like to see on a future "5 Fave" post??  I'm currently taking requests!!!
Have a happy day,
♥ Heather